Free on-line classes from HP Learning Center.
Fantastic Opportunity, Preparing entrepreneurs for small, business success
The most powerful tools to lift people out of poverty are education and jobs.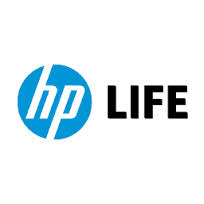 HP Learning Initiative for Entrepreneurs (HP LIFE) is a global program that offers aspiring entrepreneurs and small business-owners valuable business skills and IT training. HP LIFE has helped create more than 57,000 jobs and 25,000 businesses in 49 countries
I get reminded of this service every 6 months or so. I always take a class or two myself and encourage friends and family members to do so as well.
Essentially HP has about 200 classes that are simply excellent and free. Some are text based, in that you read through a few pages of content. Others are videos you watch, and others are classes that expect you to learn something. All the classes are viewable at the HP Learning Center.
This free, online training program will help you gain the real-life business and technology skills you need to start or grow your business – in your own time, at your own pace. The courses are interactive and full of key strategies and practical exercises.
Why start today?
Improve your IT and business skills to start or grow your business.
Study in your own time and at your own pace – free of charge.
Practice using technology to solve real business problems.
Join our network of entrepreneurs via online chats and discussion boards.
Qualify for special e-mentorship with an HP expert.
Print your certificate of completion and showcase your new qualification.